Shopping Cart
Your Cart is Empty
There was an error with PayPal
Click here to try again
Thank you for your business!
You should be receiving an order confirmation from Paypal shortly.
Exit Shopping Cart
Tourism Related Equestrian Competitions Limited
I'm a paragraph. Click once to begin entering your own content. You can change my font, size, line height, color and more by highlighting part of me and selecting the options from the toolbar.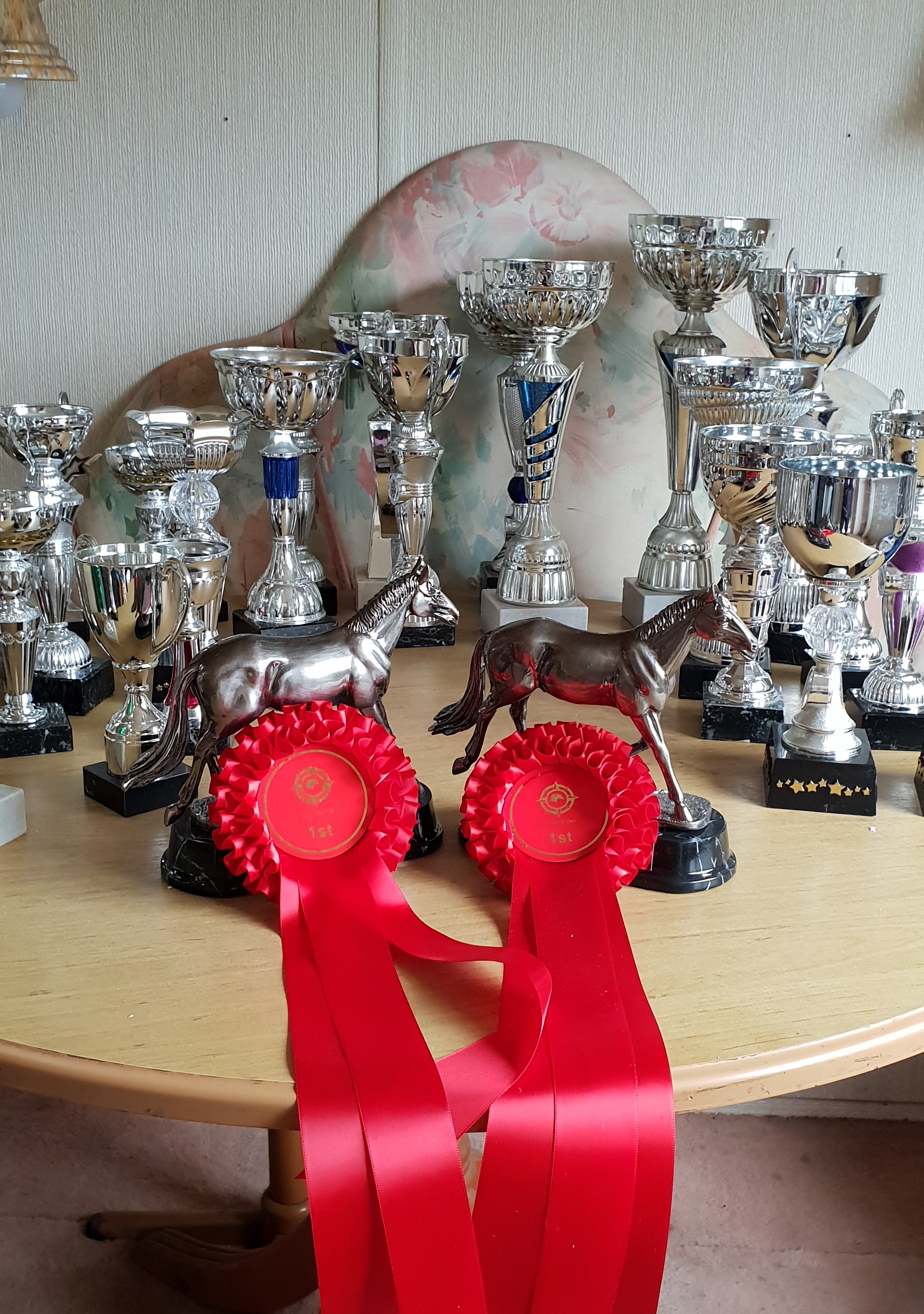 By Shilea Fuller 
This annual League, generously sponsored by Loughway Stud in Co Kildare, took place this year on October 3rd and 17th.
We were very fortunate that on both days the weather remained warm and mostly dry as there was a Novelty class included each time for the Best Matchy-matchy of the Day and riders were able to remain looking their best in front of the highly impressed judges!
D-TREC is a series of dressage movements in an arena, combined with TREC obstacles to be ridden throughout the test. Both riders and horses enjoy the challenge of working together throughout a test, which asks for the flow of dressage movements followed immediately by focus on riding the accuracy needed for a TREC obstacle.
For the 2 legs of the League, there was a Novice class (walk and trot) and an Open class (with canter). Both legs were well attended and competition was hot for a fabulous set of cups, trophies & rosettes for the best six riders in each class, for each competition day.
And of course, since it was a League as well, the challenge continued right until the last moment, when the overall winners were announced.
For the first time, this year Loughway Stud also generously sponsored two Perpetual Trophies, beautiful bronze statues of horses, for the outright winners of each league class to take home for the year.
As an additional challenge this year, and a bit of TREC fun, there was an extra MA (Control of Paces) class on offer. It is not often that the full length of a 150m corridor is available for riders to try their canter and walk without breaking pace, but the circumference of Loughway Stud arena was perfect for this and lots of riders had a go. We all watched and learned it is not as easy as it looks, with some horses having a perfect canter, then jogging around in walk, or vice versa!
Another Novelty class on each day was delightful to see – The Horse or Pony the Judges would most like to Take Home! Well of course the judges loved them all but a decision had to be made… so for Leg 1, a gorgeous little pony won the day and for Leg 2, a totally sweet little mare won their hearts. Naturally the owners would not let the judges take them home but lots of pats and strokes were allowed instead!
And so, the League ended with cheers and smiles all round. We very much look forward to next year and further D-TREC fun and challenge.
Categories: None
/