Shopping Cart
Your Cart is Empty
There was an error with PayPal
Click here to try again
Thank you for your business!
You should be receiving an order confirmation from Paypal shortly.
Exit Shopping Cart
Tourism Related Equestrian Competitions Limited
Leinster TREC's D-TREC held Sunday 3rd October. This event was the first leg of a two event league, but also a stand alone event. Beautiful trophies were given down to 6th place by 'Loughway Stud' where the event was held. A lovely day with both old and new club members taking part; also good fun with a couple of Novelty classes. A special mention must go to Clare Cronly and Foaly, ( junior member) their first time taking part in TREC.
 OPEN:
1st Dallas ( Avril Clear )
2nd White Hills Willow (Chloe Kelly )
3rd Lackage Castle ( Kayleigh McCormack )
4th Mistral Rose ( Celia Taylor )
5th Woodend Peanut ( Ciara Connnolly )
6th April Raven ( Rachel Harney )
NOVICE:
1st Apache ( Suzanne O'Rourke )
2nd Talk of the Town Fudge ( Sue Walker )
3rd Kinnaveeilish Socks ( Margaret Lynch )
4th Foaly ( Clare Cronly )
5th Overhaven Sinatra (Karina Kerrigan )
6th Lackagh Oscar (Helen McCormack )
 BEST MA             Apache ( Suzanne O'Rourke )
BEST MATCHY/MATCHY       Fudge ( Sue Walker )
HORSE/PONY the Judges would most like to take home       Bella ( Jessica Cox Noonan )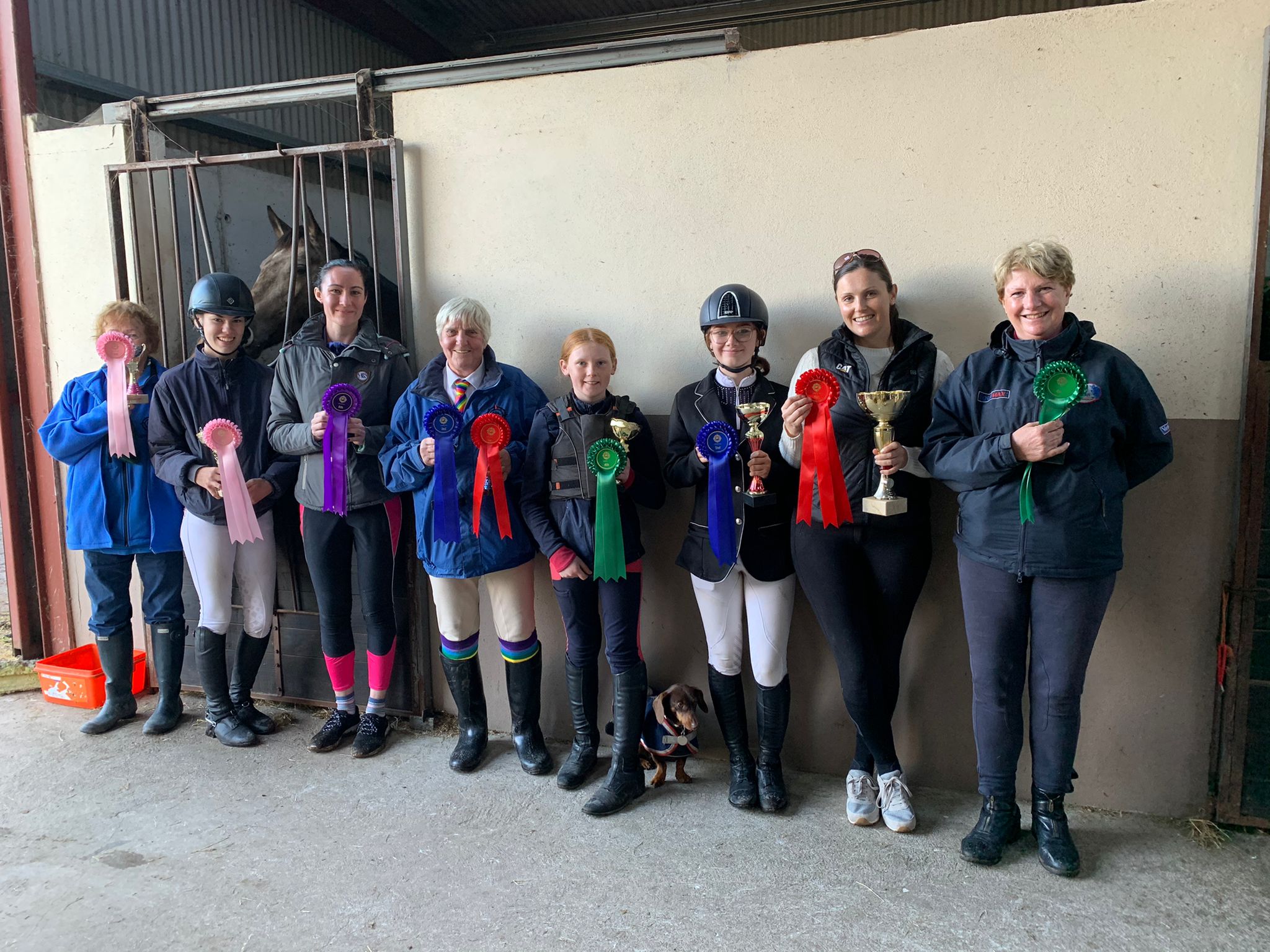 Categories: Event Reviews & Results
/